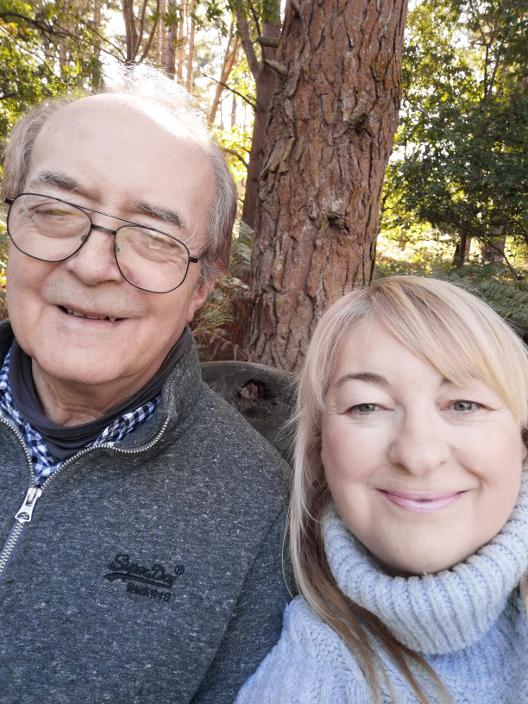 We are Jane and James, husband and wife and owners of Catjoy.
We have professional backgrounds. Jane's career started in Banking, before having her family. Jane has a Business and Management qualification with the Open University and a Cat Care, Behaviour and Welfare Diploma (Distinction). This certificate studied in depth the feline health and welfare, physiology, behaviour, psychology, nutrition, first aid, handling/restraint/transportation and environmental enrichment. She chooses to study and will continue to do so both for personal interest and as a means to complement her knowledge and expertise in the services Catjoy offers. Jane has always owned cats and simply adores them. True cat lovers like her will agree they are definitely one of life's pleasures!
James has spent all of his working life in education and is a retired Headteacher.
We now own only cats but have both in the past owned and cared for several breeds of dogs (English Bull Terrier being one of them), and other small animals, including hamsters, rabbits, tortoises and cockatiels etc.
We both have a lot of experience in caring for cats and are delighted at the success we have had after launching Catjoy Pet Services in 2016 in the Forest of Dean. The business allows us to confirm our interest in and passion for cats with work that we thoroughly enjoy.
As multi-cat owners ourselves, we have found over time that we have needed a service like the one we are providing and would feel privileged to care for your cat(s).
Whether you have one, two or three cats, it can be difficult to find someone to look after them in your absence. If you have more than this, then it can be almost impossible to provide proper care for them in your own home without having extremely understanding and reliable friends and family!
An alternative is a stay in a cattery with your cat(s) taken away from their familiar home environment where they feel safe and secure. Cats are territorial animals and transporting them to a cattery can cause extreme stress and is a traumatic event for them.
We will treat every customer's cat/pet as if it is our own and will provide the level of care they have come to expect in the comfort of their own home, at an affordable price.
Please see our Covid-19 Policy on a separate page of our menu.
Copyrighted 2016/2022